Hello my fellow film fans! Welcome back to my arts and entertainment blog. About a month ago I wrote a blog post about the best director compilation box sets featuring the master of suspension Alfred Hitchcock, the legendary director Martin Scorsese and film genius Quentin Tarantino. If you haven't read the post yet, go ahead.
I also promised to turn back to this topic and write some more about other director compilation box sets. So this time I picked a very special, amazing and outstanding director, which was way ahead of his time: the legendary Stanley Kubrick.
The Masterpiece Collection
This box set definitely deserves this name! The BD set contains 10 discs, eight movies and two BD discs full of extras such as special features, documentaries and additional, previously unreleased material allowing new insight into the mind of this eccentric film maker.
The box isn't cheap, but it is absolutely worth it! I recently spotted it at the used for sale website http://www.gebraucht-kaufen.at/kubrick-collection and got it 20% less than in store. What a great deal!
The Movies
This box set contains his recent eight movies, which are Lolita, Dr. Strangelove or: How I Learned to Stop Worrying and Love the Bomb, 2001: A Space Odyssey, A Clockwork Orange, Barry Lyndon, The Shining, Full Metal Jacket and finally his last work Eyes Wide Shut. No question, these are all outstanding movies. But in my opinion a minor downside is, that this box doesn't include any of his earlier work before the 60s like The Killing, Paths of Glory or Spartacus. But they are still available on DVD and BD. Take a look at http://www.gebraucht-kaufen.at/stanley-kubrick and you will find them, mostly second hand.
The Extras
Despite this fact, this collection box shines with its extras! Disc 9 contains two documentaries. The first one is called "Stanley Kubrick: A Life in Pictures".
It focusses sharp one Stanley Kubrick's career. This intriguing portrait, narrated by Tom Cruise, draws a detailed picture of the rise of this cinematic visionary. It depicts Kubrick in his early years at work on film sets as well as at home, accompanied by highly interesting commentary tracks from former collaborators, colleagues and his family. Opening up the deep, personal archives, this documentary, for the very first time, offers a truly fascinating portrait not just of his public life, but also of his live among family and friends. There has never been a more essential visual companion piece to this man and his movies. It provides a deep insight into Kurbrick's mind and the creative process, far more than any Wikipedia article about him like https://en.wikipedia.org/wiki/Stanley_Kubrick.
The second documentary on disc 9 is called "O' Lucky Malcolm!". It is about the life and career of actor Malcolm McDowell, whose character in "A Clockwork Orange", without a doubt, was the role of his life.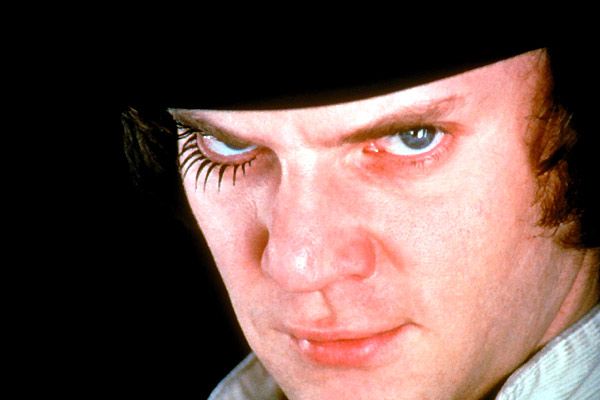 Additional Documentaries
The last disc 10 provides three more very intriguing documentaries. "Kubrick Remembered" takes a new look into the Kubrick archives, with special appearances by his wife Christiane Kubrick. It also features never-seen footage of Stanley's works, his house and his film production facilities.
The second one is called "Stanley Kubrick in Focus". These are mainly short interviews with other directors like Spielberg, Soderbergh, Stone, Friedkin, Scorsese and others. They tell their very different stories on how Kubrick influenced them and their directorial style.
Finally "Once Upon a Time … A Clockwork Orange" deals with Kubrick's, at that time, most controversial movie, featuring interviews with psychologists and sociologists. Additionally this documentary also includes an archival audio commentary by the late Stanley Kubrick
So, as I said before, this compilation box set deserve its name: Masterpiece. In my opinion it is an absolute must have for any film fan and it belong to every collection. If you are not a Stanley Kubrick fan, you should check out one of my favourite shopping sites www.Gebraucht-Kaufen.at. They offer a wide variety of new and second hand movies and a vast number of different collections boxes of other famous directors.